Hi!
Today I have a review for you, La Roche Posay have been doing the rounds on blogs for quite a few months now with their Effaclar Duo becoming quite the cult product, upon reading more about it, it didn't really seem like the right product for me however the Effaclar A.I did. I'm no beauty blogger but I do like to write occasional reviews and I'm always honest with what I write, I know people don't like to be negative but it feels like there's an abundance of positive reviews out there and not that many that highlight bad experiences which can be a little misleading when it comes to deciding whether to buy something or not. I don't know about anyone else but it's very rare I come across a negative review. So that's what I'm writing today because for me Effaclar A.I has to be one of the worst products I've ever come across.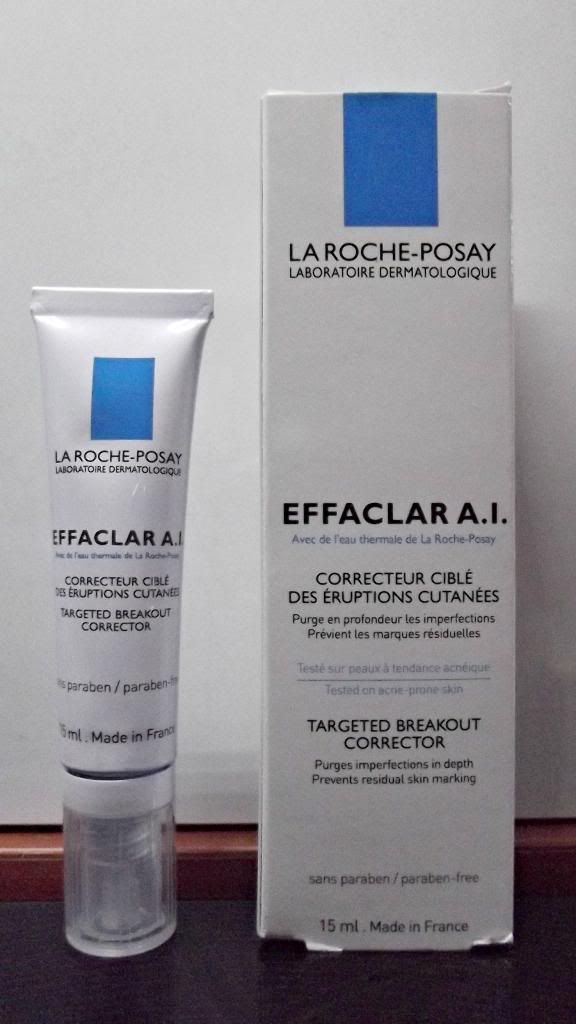 What La Roche Posay Say
Targets individual spots and breakouts, helping to reduce their appearance and prevent residual marks. Contains LHA's and Niacinimide.
Who is this for? Oily skin prone to localised imperfections and blemishes. Targeted care for individual spots and breakouts. Suitable for sensitive skin.
What does it do? Skin looks and feels clearer and smoother. Imperfections are visibly reduced as are residual marks.
How to use. Apply to the affected areas morning and evening. Suitable for use under make-up.
What I Think
Oh where to begin. I took quite a while deciding whether to buy this. I don't mind spending some money on good skincare although I have a much lower budget than most skincare fanatics. At £9.19 for 15ml I consider this to be expensive but I was willing to pay if it was going to do everything it promised. I don't have bad skin but occasionally I get spots on my chin,sometimes very sore red bumps under the skin which take forever to go down and 99% of the time I'm left with scars so this sounded as though it would be the perfect product to help the spots heal and minimise the risk of scars.
Sure enough a few days after buying this one of those horrible under skin spots started to make an appearance so I cracked this out and began whacking it on. This is where the problems started, I knew you wouldn't need to use a lot but seriously as soon as you put some of this on it starts to kind of ball up and rub off of your skin, not a good look which made me already disagree with La Roche Posay's statement of this been suitable for under makeup.
A few days passed of me applying Effaclar A.I before bed and I started to notice the one under skin spot had grown a friend right next to it, slightly annoyed I slapped more A.I cream on. A few more days passed and the original under skin spot had grown into a family of spots all right next to each other, all very painful and all very horrid looking as by this time some weren't under the skin anymore and now had lovely heads on them (sorry for the beautiful image I'm painting here!) and the whole area was dry and flaky. Sexy or what.
At this point I stopped using the A.I cream, I can hand on heart say I have never ever had skin that looked like it did in that week, what made it worse is the spots took so much longer to heal and I was left with a cluster of scars. I can only put the horrid breakout down to the A.I cream, I have never been more annoyed and disappointed with a product than this.
I'm obviously not saying that this will be the case for everyone but this was my personal experience with the product and it wasn't a happy one.